Kyle Jarrard is an award winning comedy magician and variety entertainer. Aside from being a prominent and successful magician since the age of 15, he is also an accomplished and award winning banjo player and musician. His zany approach to magic is very unique and refreshing. He's performed across the United States for a huge array of varying events and functions. Kyle has been featured in the "Rising Star" column of the "Linking Ring" magazine which is subscribed to by magicians worldwide, and he's taken part in the achievement of a banjo related "Guinness World Record". His southern charm and style of performing is all delivered in a smooth, laid back approach- which encourages the audience to relax and have fun as he mystifies them with his hilarious routines.
It all started with a young, small town, mountain boy who had no major interests or hobbies. About the age of 9, Kyle received a few simple magic tricks from a teacher friend at school in order to peak his interest in something...little did either of them know that these few tricks would set off a wildfire in Kyle's desire to perform and entertain! He had been bitten by the "magic bug" and immediately began perfecting his skills and showing his tricks to anyone he could get to watch. At age 12 he began performing shows for local birthday parties and church functions. The years to follow proved to be quite an adventure as he built up his company ( Kyle Jarrard Entertainment) and his entertainment reputation from a small town performer in Georgia, to a National Act. Kyle Jarrard enjoys every minute in front of an audience and always feels relaxed and comfortable when on the stage or speaking publicly.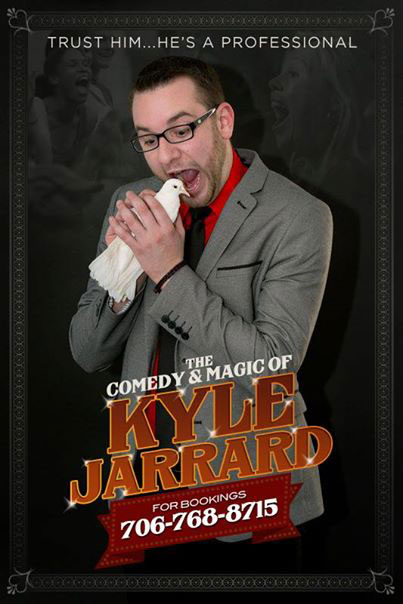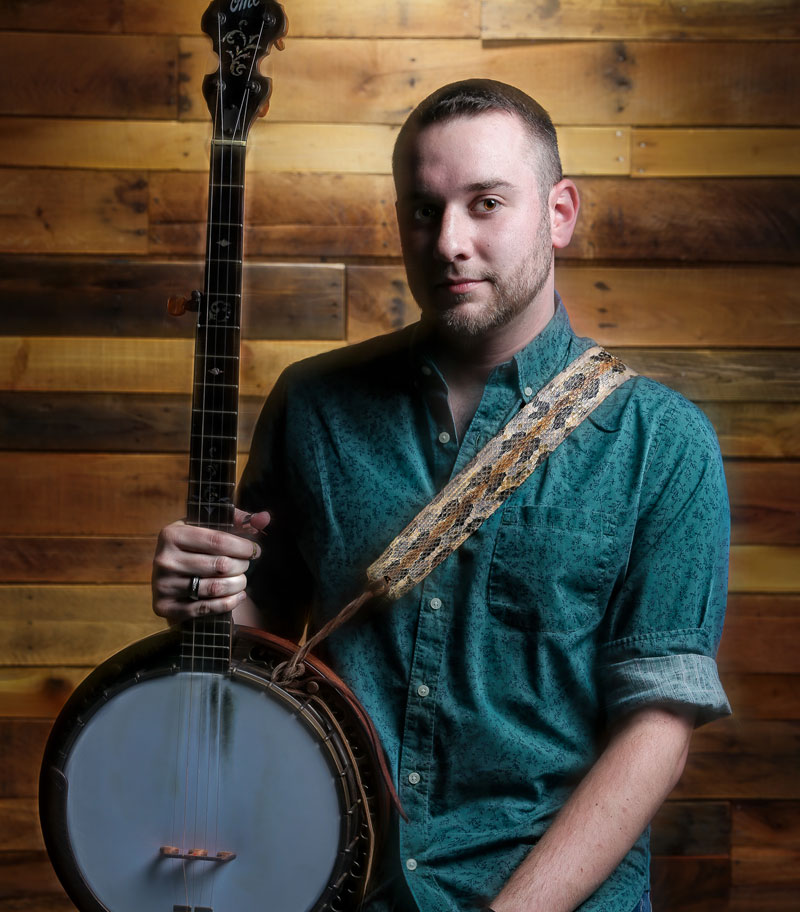 Kyle is often told he has a gift; the natural ability to make people laugh and enjoy themselves. He is an extremely personable performer who knows how to read his crowd and determine what they will enjoy most in his show repertoire. He utilizes this skill in order to make his show as entertaining as it can possibly be for the audience. Throughout the years, he's adopted his own unique style of comedy magic that sets him apart from the competition. He has proven time and time again that magic and comedy can bring out the inner child in anyone.
Aside from the magic, Kyle is an active and accomplished banjo player. Music is his second passion. He plays with several bands and says "There's nothing quite like sitting around with a group of friends and pickin' some good, old-timey tunes that you can learn from and tap your foot to!" He tries to slip off to a good Bluegrass jam session as often as possible. He plays guitar, bass, mandolin, and he is an Official Georgia State Champion of the 5 String Banjo.
As far as education goes, he has received a Bachelors Degree in Sociology with a minor in Business Administration from North Georgia College & State University. He also has an Associates degree in Sociology from Gainesville State College. He currently resides in Atlanta, Georgia and is proud to be a Georgia peach.