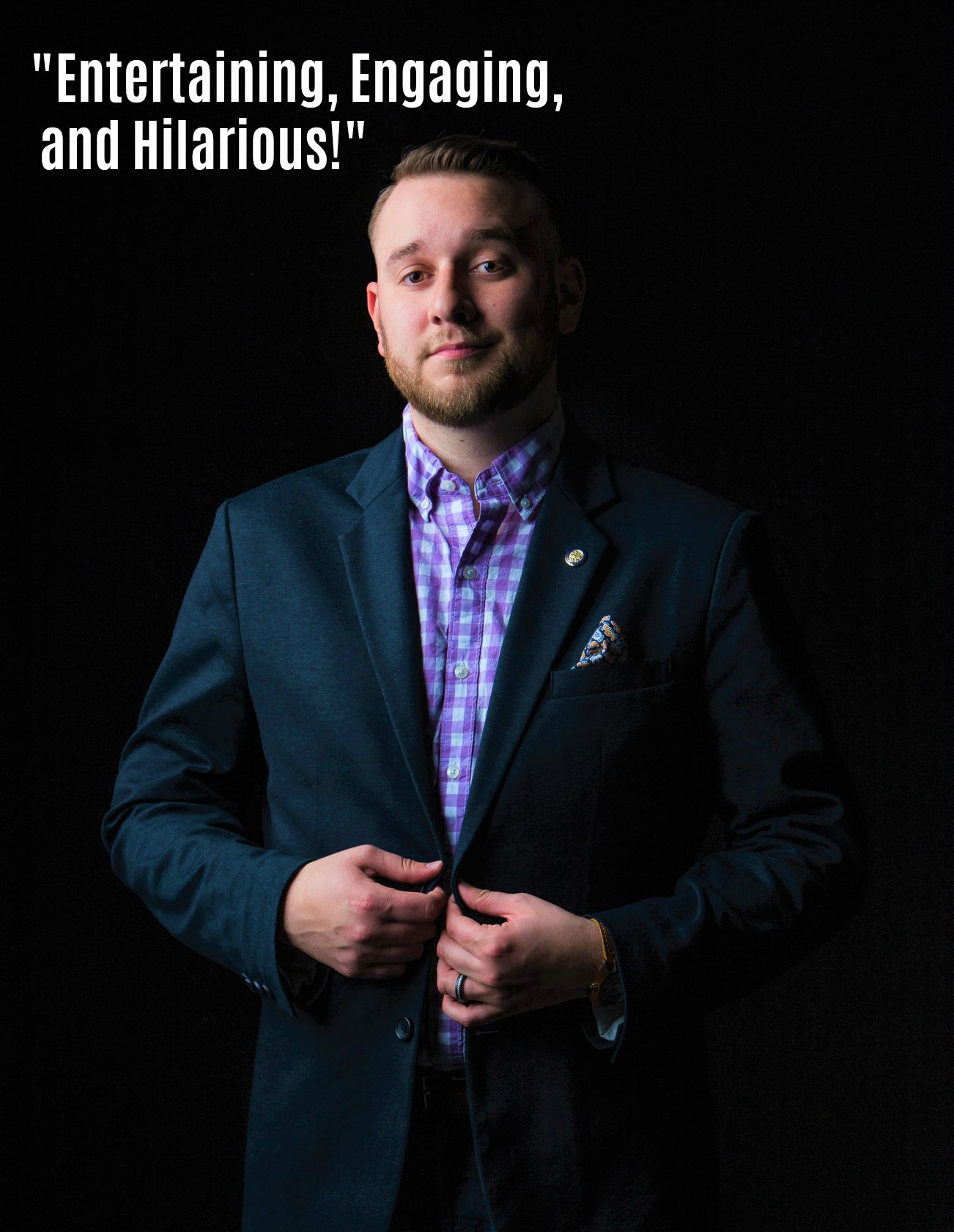 "Extremely Professional, and Highly Recommended…"
In need of a fun and exciting Corporate Entertainer for your next company event or function?! Kyle's corporate shows are just right for you! Here's two great options to choose from;
-Comedy Magic- For his Corporate Magic show, Kyle uses a blend of adult appropriate magic effects and humor to keep the audience engaged and laughing. This show is full of audience participation, magic, comedy, music, and fun!
-Comedy Hypnosis- In this show, Kyle uses his specially trained skills in the field of hypnosis to induce a trance upon 15-20 volunteers from your event! Once hypnotized, the fun, antics, and laughter that follows will be talked about for years to come!
Either Choice is a terrific presentation for a corporate banquet, or even as a Stress Relief Comedian for conferences and training seminars. If needed, each show can even be customized with personal touches such as the incorporation of company logos, statements, and goals into the act and routines! Make the right Corporate Entertainer choice and contact Kyle today to find out how he can help you take your next corporate function to the next level!