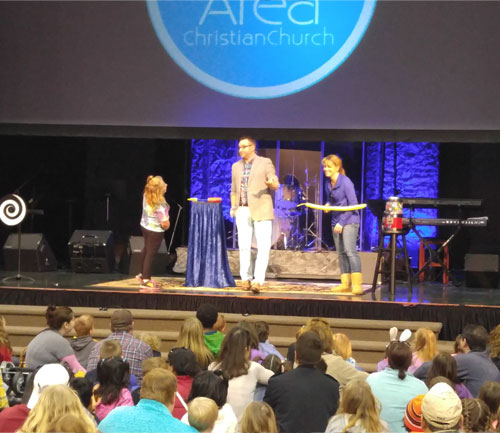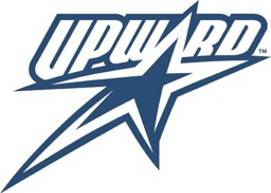 "Magic with a Message..."
Need a fun, interactive and engaging form of entertainment for your church's UPWARD award celebration, family night, or retreat?! Kyle's has years of experience performing as an Upward Gospel Magician. His gospel show provides family friendly entertainment for large crowds of any age! This show is full of side splitting comedy, mind blowing magic, tons of audience participation, and top notch entertainment that is sure to make your event a huge success!
The difference between the gospel presentation and his standard show is the message that is delivered with the magic; In the church show, Kyle stresses the importance of keeping to your faith and to never stop reaching for your goals. He stresses the importance of Jesus Christ in his life, as well as how easy it is to make him a part of your life, and of the wonderful things that'll happen if you do! This show is a "Magic with a message" type show delivered with a "stay positive" attitude. It is designed to motivate, as well as entertain. Being an Upward Gospel Magician holds a special place in Kyle's heart. This show is time tested and consumer approved by churches across the United States. Reach out today to get information on bringing Kyle to your church!
Statement of Faith:
I believe there is one God, externally existent in three persons; The Father, the Son, and the Holy Spirit.
I believe in the deity of the Lord Jesus Christ, His virgin birth, his sinless life, his miracles, his atoning death, his bodily resurrection, his ascension to the right hand of the father, and his personal return in power and glory.
I believe that sinful man can only come to God through Jesus Christ.
I believe in the spiritual unity of believers through our Lord Jesus Christ.